Hello again!! I'm totally forgot to schedule this post, so OMG!!!
We're having new challenge at Open-Minded Crafting Fun!! Going with "Things With Wings" this time :) It could be fairy, butterfly, angel, bird, chicken, etc, etc :)
And we're proud to be sponsored by: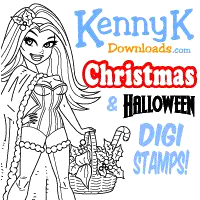 I'm using Kenny K. image called "Sexy Cupid" :)
Made a simple shaker tag with this image. I love shaker things lately :)
Here's the closer look of the gorgeous image.
Wish to see you at the challenge.
xoxo,
Mikha Adriani